Zeus is the God of the skies in Greek mythology and also rules as the King of the gods at Mount Olympus. From the moment we envisioned our most premium offering in the Commercial Property in Mumbai, we knew where we were drawing
inspiration from. The relevance was undeniably clear. Our agenda thereon has been to create an experience that invokes a feeling
that is as close as possible to feeling like a God.
The Zeus is thus perched at 203 meters above sea level. You are surrounded by clouds for company & with
a view from glass facades of every part of the city along with the beautiful Arabian sea. So colossal
that it could truly pass for an abode of the God of the skies. For More information about Commercial Spaces in Mumbai.
A GLIMPSE INTO BRILLIANCE
A Grand, Ultra-Exclusive Lobby With Stunning Marble Flooring And Private High-Speed Elevators
45th | 46th | 47th
Floor Plan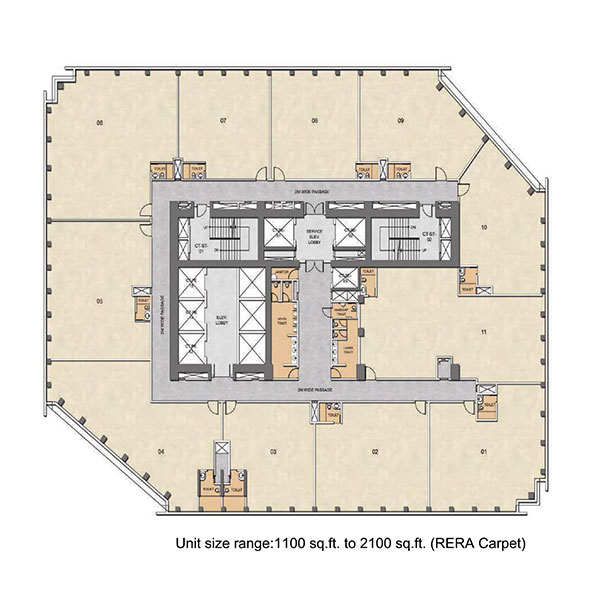 Virtual Tour & Gallery
ZEUS