WE ARE CHANGING LAND FOREVER
We are building a platform that will bring anyone who wants to create wealth to join the New Generation Land revolution. Now is your time. You can buy plots in Dapoli Anjarle, maintain and liquidate land with amazing ease, confidence and trust. Whether you're a first time buyer or a seasoned investor, we've got you covered. We ensure a completely secure experience for our members by keeping track of every single nuance of the ownership journey to put your mind at ease.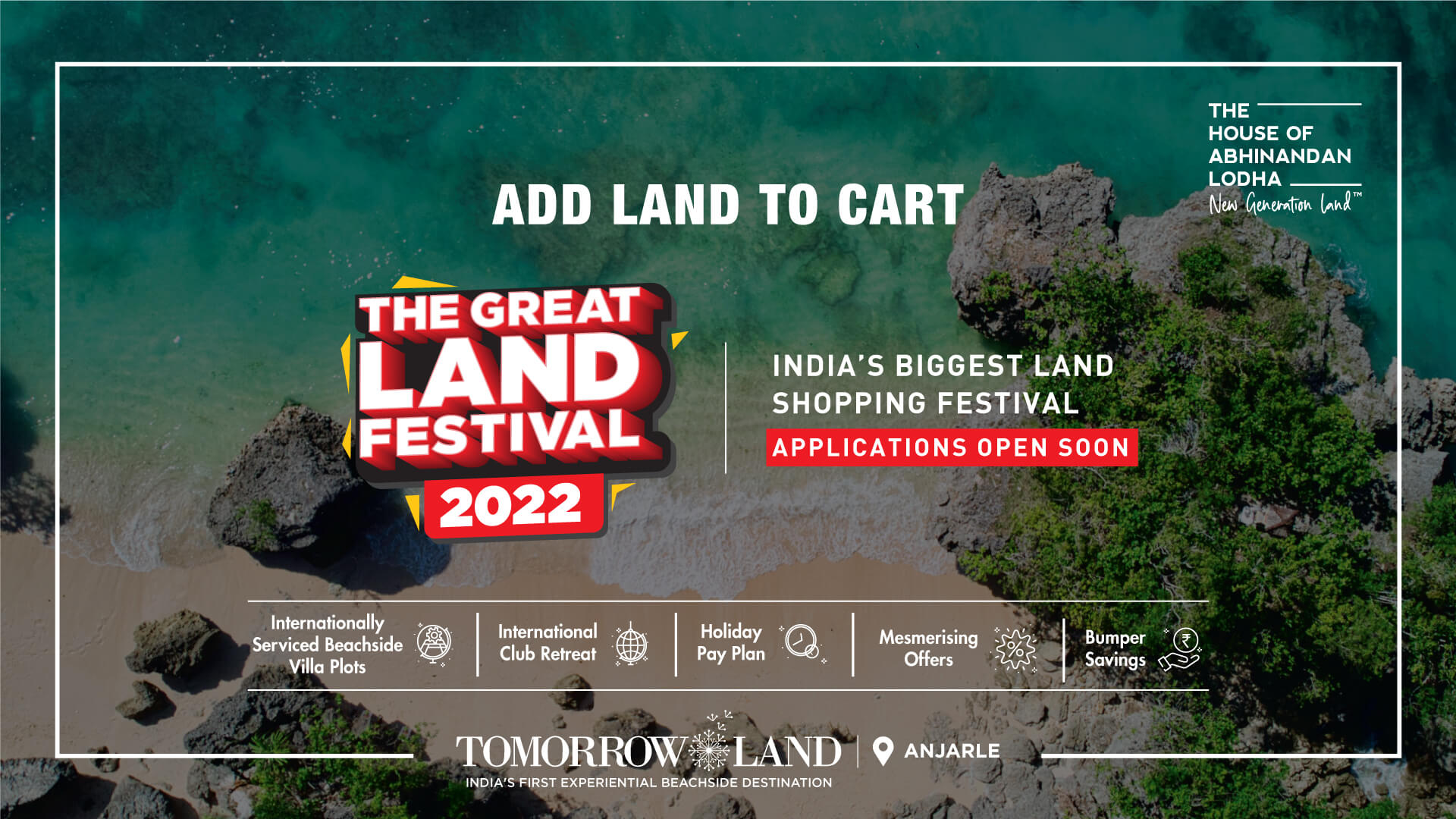 Apply today for Assured Allocation Skip the waitlist
THE PROMISE OF NEW GENERATION LAND
New Generation Land is Secure 100% safe and secure physical possession
New Generation Land is Liquid Emergency liquidation promise
New Generation Land is Transparent 100% Money back before registration*
New Generation Land is Wealth Assured resale with Capital Protection, once in your consumer cycle*

0% risk, price protection through HoABL Best Value Assurance*
Digitally-enabled resale of New Generation Land
100% legitimate water-tight documentation and legal verification

Digitally enabled liquidation. Swapping of assets before registration
BENEFITS OF OWNING A TOMORROW'S LAND
Land is legacy. Land is valuable. These are universal truths. In the past few decades land has lost its charm among the masses due to barriers associated with owning it. Lack of security, transparency and a myriad ofThis is an enviroment where you can sense all the boundries of nature. Feel dew drops, smell , the bouquet of flowers, hear the chriping of irds, rest your eyes on soothing views and taste fresh organic produce.
PEACE OF LAND
Guaranteed By Our Promises
FEEL THE VIBES
At Tomorrow's Land, You Will Be Surrounded By Nature with Open Arms
HOW TO REACH THIS BEAUTY?
Stay at Anjarle, Near Dapoli, Maharashtra, Best-Connected Location